NEWS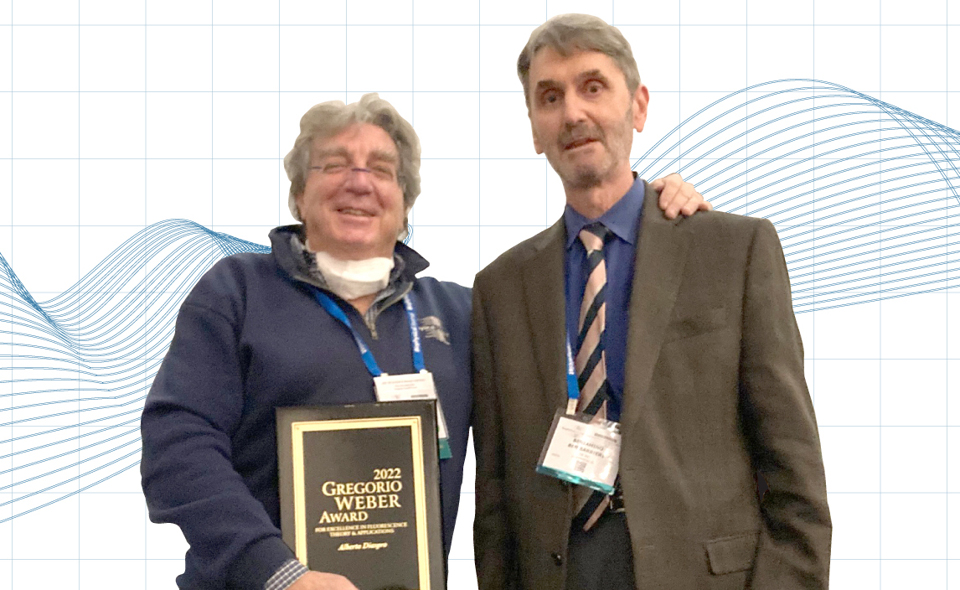 ISS Honors Prof. Alberto Diaspro with Gregorio Weber Award
Champaign, Illinois - November 30, 2021 - Dr. Alberto Diaspro is the 2022 winner of the Gregorio Weber Award. Diaspro is Director of the Department of Nanophysics at the Istituto Italiano di Tecnologia (IIT), Deputy Director of IIT, Full Professor of Applied Physics at Department of Physics of Genoa University (UNIGE), and Full Academic of the Ligurian Academy of Sciences and Humanities.
He was appointed as Director of the Nikon Imaging Center at IIT by Toshiuki Masai, President of Nikon Instruments Japan, in 2014. He is also founder, scientific advisor and member of the startup, Genoa Instruments (www.genoainstruments.com). Since 2016, he has been President of the Scientific Council of "Festival of Science," and since 2021, he has been President of SIBPA, the Italian Society of Pure and Applied Biophysics.
Formerly, he was president of OWLS and EBSA and appointed vice president of ICO. His specific research experience is related to the design, realization and utilization of optical and biophysical instrumentation applied to molecular oncology (chromatin, endocytosis and adhesion mechanisms), neuroscience (brain mapping and neuronal network signaling) and smart materials (intelligent drug delivery and nanocomposite materials). He designed and realized the first Italian CIDS spectrometer in 1987, the first Italian multiphoton microscope in 1999, and a hybrid artificial "nanobiorobot" (2000-2005). He directed the design and development of the first Italian architecture for super resolved fluorescence microscopy at IIT in 2008.
Diaspro is editor-in-chief of Microscopy Research and Techniques. He has published over 350 papers, 16000 citations, h=60 (source Google Scholar), and authored 5 books.
He has also received many recognitions (SPIE fellow, IEEE and OSA senior member) and awards, including the Emily M. Gray Award for mentoring in Biophysics in 2014 and the Award for Scientific Communication by the Italian Physical Society in 2019.
ISS is honored to recognize Prof. Alberto Diaspro as the 2022 recipient of the Gregorio Weber Award for Excellence in Fluorescence Theory and Applications for his continued contributions to the evolution of the field.